AFR ( Alternative Fuel Resources)
The increase in energy consumption particularly in the past several decades has raised fears of exhausting vital natural resources.
Rapid industrialization and massive growth in population has increased the dependence and use of natural fuels.
Approximately 90% of our energy requirements are met by fossil fuels
Studies suggest that if exploited at the same rate, the coal reserves will deplete in the next 200-300 years and petroleum deposits will deplete in the next few decades
So, it is important for us to engage in research and development of Alternative Fuels so we may not face scarcity of natural resources in the future
BIOMASS
Biomass is a renewable energy resource derived from the carbonaceous waste from numerous sources, including the by- products from the timber industry, agricultural crops, raw material from the forest etc.
Traditional use of biomass is more than its use in modern application. In the developed world.
Biomass is again becoming important for applications such as combined heat and power generation.
Biomass energy is gaining significance as a source of clean heat for domestic heating and community heating applications
Biomass is the most important source for energy productions supplied by agriculture. Such as Agriculture waste
Biomass is a "carbon lean" fuel producing a fraction of the Carbon emissions of fossil
Anaerobic digestion converts biomass, especially waste product such as municipal solid waste and market waste.
BIOMASS USAGE
Can offer local business opportunities and support the rural economy
Can be used as a domestic fuel
Used for boilers
| | |
| --- | --- |
| AGRICULTURE WASTE | BIOMASS FUEL |
| | |
TYPES AGRICULTURE WASTE
Ground nut shells
Paddy straw
Rice husk
Sugarcane
Wheat straw
Cotton stalks
Maize stalks
Maize cobs
Bajra stalks
Gram straw
Masoor straw
Moongstraw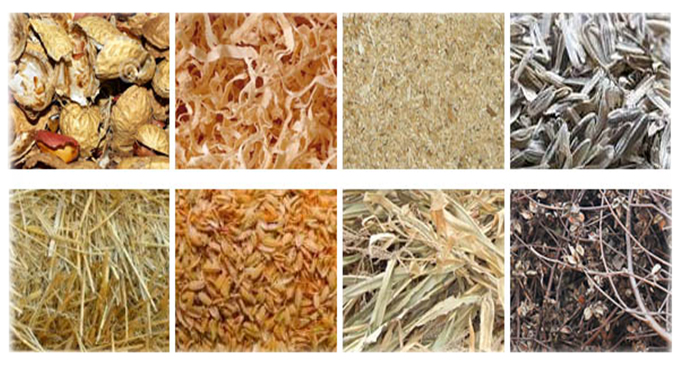 TIRE-DERIVED-FUEL (TDF)
A major use for scrap tires is fuel. Tire-derived-fuel (tdf) is a fuel derived from scrap tires of all kinds. This may include whole tire or tires processed into uniform, flowable pieces that satisfy the specifications of the end-user. Scrap tires are used as fuel either shredded or whole depending on the type of combustion unit.
TDF is the oldest and most developed market for scrap tires in the Industrial facilities across the country, including cement kilns, pulp and paper mills and electric utilities use tdf as a supplemental fuel to increase boiler efficiency, decrease air emissions and lower costs. More than 52 percent of the 300 million scrap tires generated annually are consumed as tdf in these facilities providing a cleaner and more economical alternative to traditional fuels.
The Environmental Protection Agency (EPA) described TDF as a high Btu-value fuel with lower emissions, including lower greenhouse gas emissions, than comparable traditional fuels, in a 2009 Advanced Notice of Proposed Rulemaking. In earlier studies, EPA concluded, "With proper emission controls, burning tires for their fuel energy can be an environmentally sound method of disposing a difficult waste."
Scrap tires make an excellent fuel because of their high heat value. Each tire has energy potential. The heating value of an average size passenger tire is between 13,000 and 15,000 Btu/lb., which compares with about 10,000 to 12,000Btu/lb. for coal. The primary reason for using tire fuels is to save fuel costs. Further, they are compact, have a consistent composition and low moisture content-all benefits to the fuel user. Another major reason for combusting tires as fuel is to decrease the number of scrap tires disposed in landfills or stockpiles.
Nationally scrap tires represent a potential energy source of 1.01 quadrillion Btu per year based on a discard rate of 300 million tires per year each weighing an average 22.5 lbs with 15,000 Btu per pound. This is equivalent to 17 million barrels of crude oil and represents about 0.24 percent of the country Enegrery needs. given this energy value, it is clear that scrap tires compete with comparable traditional fuels including coal, petroleum coke and wood wastes.
TYPES OF TIRE-DERIVED-FUEL
SHREDDED TYRES ROUGH CUT
This size is bought by factories that can burn it directly or to plants who already obtain granulating machines.
In normal cases the Gross Calorific Value is between 8000-8200 based on the burning circumstances .
Materials contain 73% of rubber , 8% fiber and 19% wire steel
Used Tyres are mixed of truck Tyres 60% and 40 % passenger Tyres.
MAXIMUM SIZE 30 CMS X 8 CMS
MAXIMUM SIZE 10 CMS X 6 CMS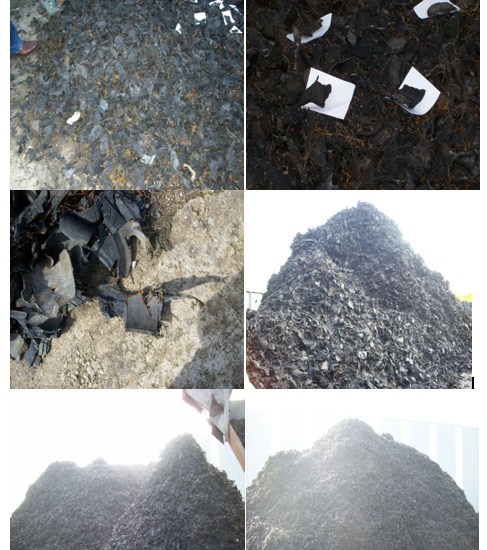 CHIPS 20 MM WITHOUT STEEL WIRE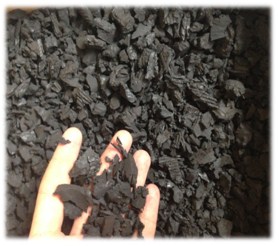 RUBBER CRUMB/ RUBBER GRANULES: 2mmx4mm without steel and fiber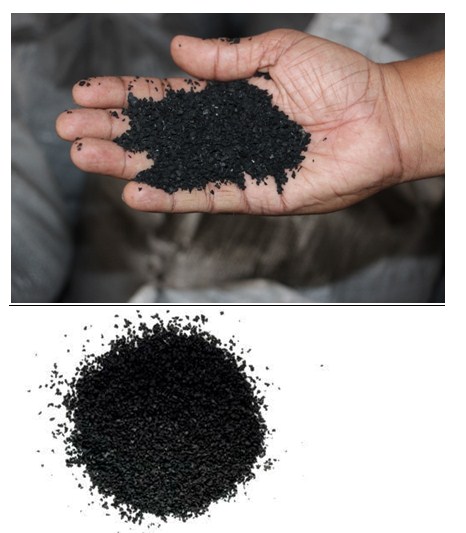 Emmanuel Enterprises © 2015. All Rights Reserved.